Aerospace

| AS9100 Supplier Quality Compliance Programs

Aerospace Supplier Quality Compliance Services from AMREP Supplier management services - ensure your supplier adheres to AS9100 and with production requirements. By offering comprehensive services across Asia-Pacific, Mexico, and Europe, we help suppliers and OEMs to meet their quality goals.

Enquire Now
Supplier Quality Assurance & Quality Engineering Services For The Aerospace Industry
AMREP Trusted Leadership Across AerospaceSupply Chain
Component or subcomponent failures can lead to catastrophic situations in the aerospace industry. Your suppliers must adhere strictly to international quality standards and your mandated technical specifications, materials, manufacturing processes, and quality management systems. There can be no compromises in your supplier's production or at any point in your or your supplier's supply chain.
AMREP's objective is to ensure that such compromises do not happen. Together with our international office network counterparts, we work across your global supply chain, right down to the subcomponent, materials, and manufacturing processes levels, to preemptively identify, contain, and prevent quality risks, product defects, and supplier failures.
Our Aerospace Quality Control Team
Our Aerospace Quality Control Teams consist of supplier quality engineers, technicians, materials experts, production managers, and quality control inspectors with experience in production management, international aerospace quality standards, supplier quality engineering, automotive components, supplier management, and quality management systems, and aerospace manufacturing. We also have electronics manufacturing specialists with IPC and IEC accreditation. All our personnel has strong knowledge of AS9100 compliance requirements.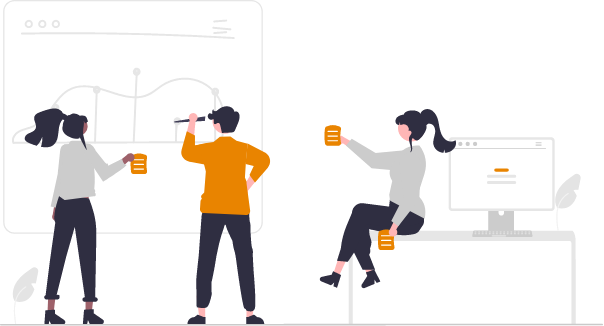 Aerospace AS9100 Supplier Quality Compliance Services From AMREP Supplier Management Services
Our aerospace quality assurance and quality control services enable you to build a strong reputation for your business, avoid catastrophic situations, establish the reliability of your supply chain and continually improve your processes and practices.
Our AS9100 Supplier Quality Services can include:
Sorting and Containment (CS1/2), rework and re-engineering

Parts inspection and First Article Inspections

Supplier Quality Engineering

Quality control

Supplier performance data collection and analysis

Supplier management

Supplier audits and training in AS 9100

CMaterials and design reviews

Quality inspection criteria development

Electronic components inspection

Root cause analysis and problem-solving

AS9100 QMS development and implementation

Production staff training

Supplier development

Procurement engineering

Supplier non-conformity investigations
AMREP | Global Partner For Aerospace AS9100 Supplier Quality Compliance Programs
As The global leader in supplier quality assurance and inception services, we believe quality is a given - not an option. Our objective is to help the companies and manufacturers in the aerospace industry proactively identify the quality risks that can lead to catastrophic failures. Our team will work across your supply chain to identify quality risks and build quick, scalable solutions.
You may also count on AMREP Supplier management services for quality control and engineering solutions in the electronics, automotive, medical, and solar industries.
Find Out About Our
Aerospace AS9100 Supplier Quality

Compliance Programs