Supplier And Production Audits

- We Create Best Solutions

AMREP's Supplier and Production Audits are your risk management tools. Use our audit solutions to analyze your production site's production readiness, performance, quality systems, and conformance to your requirements.

Our Independent Quality Auditors Professionals will identify areas for performance improvement and relative production risks to secure your supply chain.

Talk To Our Quality Auditors
Supplier And Production Audit Solutions
Secure Your Supply Chain With Independent Auditors From AMREP Supplier Management Services
Our Supplier and Production Audit Services have one objective: to identify potential supplier problems and risks so that you don't have to contend with unexpected quality and production surprises. Our Audit Solutions are supplier risk management and risk prevention tools that enable you to select the right supplier to meet your cost, delivery, and quality expectations.
QMS Audits
Our QMS audits go beyond industry quality standards. We use additional checklists and audit parameters to benchmark a supplier's management attitudes and production control conformance to customer's quality requirements.
Process Audits
We offer process audits and layered process audits (LPA) to verify that your supplier's production processes are operating within specified parameters. Our objective is to eliminate potential quality issues and production problems.
Manufacturing Audits
Our manufacturing audits are in-depth assessments of your supplier's technical capabilities. It makes it easier for you to gauge your supplier's capability and to devise an action plan to overcome technical obstacles.
Our Audit Work
Our audits can range from factory site verification to comprehensive internal auditing and production review assessments. All audits are performed by engineers with lead auditor experience and deep knowledge in QMS services and supplier management.
Supplier Verification
On-site verification of your supplier's trustworthiness and ability to meet your product needs.
Quality Assessments
Assessing your supplier's or production site's QMS systems and processes against ISO standards and your requirements.
Compliance Assessments
Third-party assessments of your supplier or production site compliance with ISO and regulatory standards.
Production Performance
Independent process auditing and production reviews to assess production performance and identify improvement areas.
Pre-Production Reviews
Find out if your supplier or production site is ready to make your product! We are NPI, production set-up, and ramp-up specialists.
Supplier Qualification
Independent supplier qualification gives you the confidence you need for your purchasing activities.
Why Get A Supplier And Production Audit Services?
Here are our clients' reasons for auditing:
Verify the supplier's business and production facility.

Evaluate the supplier's suitability for production or purchasing.

Evaluate the supplier's reliability and trustworthiness as a supply source.

Assess quality management practices.

Identify production risks and problems.

Process validation.

Process monitoring.

Assess production readiness.

Identify production efficiency improvement and cost reduction areas.
Our Independent Quality Auditors's Experience
Our auditors are experienced quality engineering professionals from the advanced manufacturing industries. We have:
IATF, ISO, IPC, and other industry standards knowledge

Process, quality engineering, tooling, production, and NPI experience

Advanced manufacturing and engineering backgrounds

Production leadership, management, issue detection, and problem-solving capabilities.
Frequently Asked Questions
Supplier audits are an essential part of any quality control program, and they can help ensure that your suppliers meet the standards you have set for them. By conducting supplier audits, you can identify and correct issues before they become more significant problems.
Additionally, a good supplier audit will help keep your production processes in check to avoid costly mistakes down the road.
A production audit is a process that is often used by businesses to identify and correct any issues with their manufacturing processes. By conducting regular audits, your organization can ensure that the products they produce meet all of the necessary safety standards and are of high quality.
Additionally, audits may help identify potential defects or problems on the factory floor so that they can be quickly corrected.
Here are some reasons why you should use supplier quality audits:
✓ ISO certifications are only good as marketing tools and don't tell you much about the supplier's production capabilities or, more importantly, how they will treat you as a customer. They won't tell you whether a supplier will deliver on time or whether the supplier will try and take shortcuts in the production process.
✓ To measure the supplier's technical capabilities against the supplier's words.
✓ To compare supplier management attitudes and culture against production systems and factory practices.
✓ When the quality and product defects cost too much, you need to find the root cause.
✓ When the supplier says "no problems" to everything, you want.
✓ When introducing a new product line but using the same supplier.
✓ When supplier technical and production feedback is weak.
Every customer makes the mistake of not knowing enough about the supplier he will use. Our customers make this mistake many times. So they used us as their instrument of information and knowledge gathering.
We do this well with the right supply specialists. We are their supplier auditors. We know what they want to know. We provide our customers with management, production capabilities, machine audits, quality systems, processes, and more.
AMREP Supplier Management Services can audit ISO, TS/IATF, AS, IPC, SA and other industry or regulatory quality standards. All audits are individually tailored to your needs and specifications. We can also develop audit programs for customers who have multiple tiers of suppliers in different locations and who require auditing at various production stages.
Examples of quality audit services we offer are:
✓ Quality Management System audits
✓ ISO 9000 audits
✓ Supplier Feedback Audits
✓ Process Audits
✓ Manufacturing Audits
✓ IATF 16949 audits
✓ Social Accountability Audits..
A Supplier Auditing through a given Supplier Audits checklist provided is the easiest but least effective and efficient way of getting to know a supplier. A good Supplier auditor needs to know how to ask the right questions.
AMREP Supplier Management Services supplier auditors look for hidden unknowns and surprises. When we audit, we are auditing the future consequences of the failure of the supplier to conform to swift correction of manufacturing and quality issues.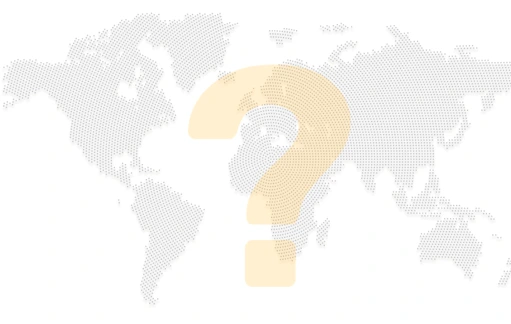 Book Your
Supplier Audit

with AMREP Supplier Management Services Today