Quality
Inspection Services By AMREP's QA & QC Inspector
Quality Inspection Services across your critical quality points. By the world's most trusted production quality control provider. AMREP Supplier Management Services provide a range of third party inspection services including Pre-shipment (PSI), In-process, Pre-Production Inceptions (PPI).
Count on AMREP Supplier Management Services for quality at every step.
Hire Quality Inspector
Third Party Quality Control Inspection Services
With AMREP, quality is always at your fingertips
Get quality in your quality inspections. AMREP Supplier Management Services use our unparalleled knowledge of production, quality inspection techniques, and supplier practices to assure your product quality and production integrity. Get our third party quality inspection services to secure your brand reputation, safeguard your product quality and protect your supply chain.
Quality Inspection Services From Global Partner In Quality
AMREP achieves superior product quality by inspecting at your critical production points. From the raw material inputs to finished products, from your Tier 1 suppliers to sub-suppliers, AMREP Supplier Management Services make sure that you maintain quality every step of the way. Our services covers the entire spectrum of quality inspections that include DPI, PSI and PPI
Pre-Production Inspection
Inspecting materials and components to ensure that you have good quality production inputs. Reduce the communication gap between you and your supplier regarding production timelines, shipment dates and quality specifications.
Production Inspection
Process inspections as the product is being manufactured. This maintains quality throughout production. Our during production inspections will enable you to reduce the delays by detecting production issues at early stages.
Pre Shipment Inspection
Final product inspections to assure your shipment quality and by saving cost and money. Get our pre-shipment inspections to ensure that the final product manufactured by suppliers meets the given specifications.
AMREP Supplier Management Services are renowned for its professional integrity and its 'quality first' mindset. Our inspectors are trained by AMREP quality engineers.
We do more than inspect. We give our clients insights into their supplier's production situations. Things that never make it into emails, phone calls, or client site visits.
We use our technical expertise to help suppliers and production sites implement good manufacturing practices.
How AMREP's Quality Control Inspection Solutions Can Help?
AMREP's inspections look at the functionality, visual appearance, dimensions, and workmanship of the product. When we inspect we achieve these outcomes for our customers:
Excellent product shipment quality

Conformance to our customer's product or buying requirements.

Compliance with our customer's quality requirements.

Compliance with international quality standards e.g. ISO 9001, IATF 16949, MIL, IPC.

In-process quality control
Defects identification and capture.

Quality problem solving

Corrective actions identification

Feedback on supplier performance
Get Our Range Of Third Party Quality Inspection Services In Any Industry
AMREP Supplier Management Services specialize in inspections for advanced manufacturing industries. Our inspection work ranges from once-off shipment inspections to multi-country and multi-site inspection programs. Some of them are:
Automotive, aerospace, new mobility, space tech

Electronics all applications

Medical devices, fitness, and health tech

Consumer products

Industrial products and machinery

Complex engineered products

Process monitoring

Energy and solar products
Where We Inspect | Our Locations
AMREP Supplier Management Services provide inspection services across China, Vietnam, India, Thailand, Mexico, USA, the Philippines, Malaysia, and other countries.

Our inspection work ranges from once-off shipment inspections to multi-country and multi-site inspection programs.
Frequently Asked Questions
There is a range of quality inspections including first article inspection, during production inspection, and pre-shipment. You can get any kind of service depending on your product requirements. Our expert independent quality inspectors will go right to the heart of the supplier's production unit and provide a detailed report.
Hiring third-party quality inspection services will help you to get an independent report of your suppliers. Other benefits include:
✓ Defect detection at the early stages of production will reduce costs.
✓ Reduce the cost of travel expenses, and save your time and local support.
✓ Expert QC engineers with local knowledge with a year of experience working with suppliers.
✓ Ensure the products meet the customer specifications.
✓ Help you to protect your brand reputation by providing an unbiased assessment.
The quality of products plays a significant role in any business's reputation. Poor quality products will increase the cost and period for correction. To ensure product quality according to customer specification, organizations need to get independent quality inspection services. As a third-party inspection company, AMREP Supplier Management Services offer quality inspection solutions throughout the production cycle and entire supply chain. We deploy our local quality inspectors according to client project requirements. Our services will help you to identify defects, ensure product quality, and reduce the cost of poor quality.
AMREP Supplier Management Services is a Global third-party quality inception agency offering services to companies based in the United States, Europe, Canada, and Australia, looking for local QC engineers in Mexico, China, Asia, India, Malaysia, the Philippines, Vietnam, and Thailand.
AMREP Supplier Management Services offer expertise and services across a wide range of industries including textile, footwear, furniture, medical devices, electrical, electronics, automotive, mechatronics, mechanical, welding, coating, painting, piping, and more. Our QC engineers are qualified and provide detailed inspection reports with unbiased assessment.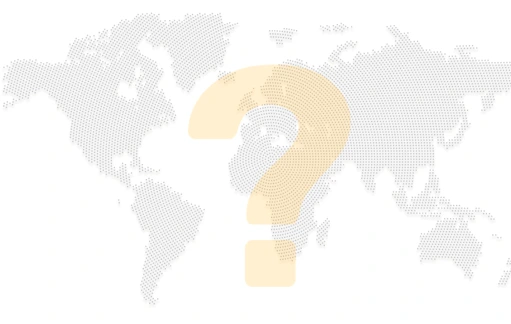 Book A Service To Increase Supply Chain Agility