Production Management Solutions
By AMREP Professionals
AMREP's Production Management Solutions enables you to get the right quality products & services in the right quantity, cost, and time.
Our multidisciplinary Production Engineering Team will effectively plan, organize, direct & control all the production activities and achieve your operational goals of cutting costs, growing revenue, and delivering superior quality products.
Hire Production Engineers
Production Management Services For Excellent Supplier Production Outcomes
We specialize in manufacturing and working with suppliers. Our Production Managers in the US will handle decision-making processes related to production cost and quality to make your manufacturing successful. Take advantage of our Production Management Services to optimize production capacity while keeping costs low, meeting customer requirements, and on-time delivery.
Our Production Management Activities To Achieve Operational Excellence
Get Full Visibility & Control Over Operations
Product Development & Design
Selection of the right product with proper design to be successful in a competitive market. This process aims to meet the customer design requirements at minimum cost.
DFX, DFMA and NPI
The production engineering team will perform DFMA analysis to reduce your production overhead and ease the assembly process. NPI is also done to transfer your product to the supplier's production line.
Manufacturing Process Optimization
A Robust Approach to building better products faster with as little waste as possible. Our team follows Six Sigma and other management tools to cut costs, reduce production time and maximize output.
Supplier & Production Monitoring
To achieve excellent outcomes from suppliers, constantly monitoring the production line is necessary. As your on-site customer representative, we will continuously monitor the production line - from raw material to finished products.
Quality Control & Management
Our inspectors keep an eye on the supplier's production line and ensure the quality of finished products. As your production partner, we also implement the supplier's QMS for product and quality requirements.
Procurement Engineering & Supplier Qualification
Our procurement engineers assist your engineering team with supplier process planning, controls, cost reduction, and design transfer. We also audit the supplier's manufacturing competencies for your product.
Production Management Solutions With "Quality First" Mindset
Focus On Your Product , We Will Do The Rest
AMREP's production management solutions can boost your manufacturing activities and make your production plans successful. From technical advice to on-site support, we can help you achieve your objectives no matter where you're at with your manufacturing. Our production optimization team will transform your suppliers so that you can achieve operational excellence.
What AMREP's Production Engineering Team Can Do
Product Development:

Support on creating a product that is optimized for manufacturing.

Production Set-Up:

Choosing the suitable production sites and suppliers for your product's production.

Supplier Management:

Driving suppliers to deliver production excellence.

Production Advice:

Do you need production advice? Feel free to ask our manufacturing team. They are here to help you!

Manufacturing Management:

Provides on-site manufacturing support and leadership to keep your production on track.

Procurement And Sourcing:

Supplier identification, qualification, relationship management, and purchasing support.
Our Production Management Center Work With

Product Designers

Innovators
Startups

OEMs

Product Companies

Future Thinkers

Manufacturers

Small business
Trust AMREP's Production Engineers For Production Problems & Operational Control
Global Production Management Company
Effective, robust production management builds a strong business reputation for your company. You may face many challenges in the production line, such as poor quality, long lead time, and supply chain interruptions. Feel free to contact us if you have any production issues. We are a Global Production Management Company providing a full suite of services from planning and scheduling to production order control.
Clients come to us from the USA, Europe, Canada, and Australia who need help with their production lines in places like China, India, Malaysia, the Philippines, Vietnam, Thailand, and Mexico. We deploy quality professionals and a production engineering team to fix production issues.
Frequently Asked Questions
The production process is associated with all activities carried out to produce a product from raw material to finished ones using workforce and machinery. Production management ensures that all the activities are performed correctly, and the company receives the quality product with defined specifications in the desired quantity at the right time.
Through effective production management, any business can maximize outputs while minimizing inputs. It also lowers the cost required to produce finished products.
During the manufacturing process, you may encounter production problems such as:
✓ Quality Issues, e.g, high defect rate, high return rate, and poor quality
✓ Long Lead Time
✓ Supply chain interruptions
✓ Poor scheduling
✓ Cost Problems
✓ Management problem
✓ Low efficiency
All these problems badly affect your business reputation whether you are in the USA , Europe, Canada, and Australia. To avoid all the above problems in the production line, you need to implement production management solutions.
Once done with your product design and other constraints, the next step is to put the product on the production line. But this is not an ending point; managing your manufacturing processes effectively is the most challenging part here. Especially when your suppliers or manufacturers or on any other locations.
To efficiently manage your production process, you need to:
✓ Evaluate the supply chain
✓ Try to reduce waste
✓ Use the latest technology and ERP system software
✓ Keep an eye on suppliers or manufacturers to increase productivity
✓ Conduct inspection of products
✓ Visits on-site locations
✓ Identify your breakdowns and promote communication between the engineering and manufacturing team.
✓ Use production management software system for manufacturing operations
Guess what? Here is the solution to all these problems. Connect with AMREP Supplier Management Services production engineering team and reduce your production overheads. Now you can focus on your products, and our production manager will handle the rest of all.
High performing, cost-effective supplier base is key to success in the production line. You can transform your suppliers for operational success by implementing an effective production management process. But here is another challenge you may face: finding a reliable Production Management Center that can handle your production activities. No need to search anywhere.

Acting as your production partner, our team will work with your suppliers to achieve excellent operational outcomes throughout your supply chain . We will use Six Sigma and other production management tools to:
✓ Optimize production capacity
✓ Ensure high-quality products
✓ Reduce waste
✓ Maximize outputs
✓ Minimize cost
✓ Cut the production time
AMREP Supplier Management Services is a Global Production Management Center with proven international experience managing production lines, transforming suppliers or manufacturers, and doing on-site inceptions. We are the first and only company to begin supplier source inspection work on IBM's Asian suppliers.
We have a team of expert quality engineers, production managers, and quality inspectors who are internationally respected for their expertise in production and operations management.
By utilizing our production management solutions, you can optimize your production capacity and get high-quality products as per specifications in desired quantity on time at a low cost. As your on-ground customer representative, we will keep an eye on your manufacturers to ensure quality and avoid production errors.
Yes, we provide production management solutions across many countries, including China, India, Malaysia, the Philippines, Vietnam, Thailand, and Mexico. Clients from the USA, Europe, Canada, and Australia constantly return to us for complex production problems.
Our production engineering team has proven operational management expertise and is always ready to serve you.
A production manager is a specialist who supervises the production procedure and plans every action to guarantee there are enough resources available.They can plan employee schedules, estimate costs, and prepare budgets to ensure that workflow meets deadlines.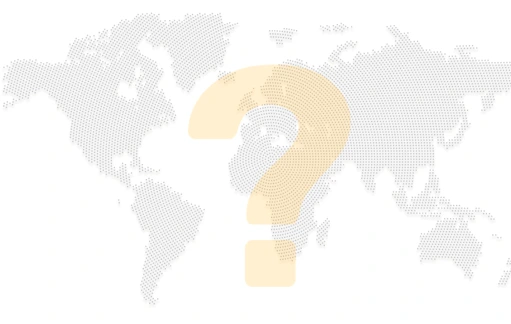 Book A Service To Increase Supply Chain Agility