Manufacturing Audit Services
By Independent Expert Auditors
Manufacturing Audit Services objective is to assess whether the supplier can carry out your project.
Our team of Independent Manufacturing Auditors will verify your supplier's manufacturing capabilities, e.g., supplier's knowledge, manpower, facilities, mastery of technical documents and manufacturing processes, financial resources, production management, plus more.
Hire Manufacturing Auditors
Manufacturing Audit Services - Independent Solutions By AMREPInspect
Enhance The Efficiency Of Supply Chain & Production Operations
A manufacturing audit ensures everything is running smoothly in manufacturing processes. Our goal is to minimize manufacturing problems and identify suppliers' technical weaknesses. AMREPInspect provides independent manufacturing audit solutions to check whether the representation made by a supplier is accurate or whether they can manufacture products according to your business requirements.
When Should You Use Manufacturing Audits?
It would help if you used manufacturing audits when:
You are selecting a supplier

You are negotiating or starting production with a new supplier

Your supplier has new facilities, new investment in an industry, or is inexperienced with a new technology

Your current supplier acquired new facilities to handle new products and is utilizing untried technologies.

You've just introduced a new product line with your current supplier.
These audits minimize the manufacturing problems that can arise from contracting a supplier that may be hiding his technical weaknesses. It makes it easier for you to gauge your supplier's capability and to devise an action plan to overcome technical obstacles.
What AMREPInspect's Manufacturing Audit Services Does
All AMREPInspect audits are undertaken by highly specialized impartial auditors with strong technical knowledge and investigative skills. A team of experts will analyze your supplier's technical abilities to see if he is a reliable partner or just trying to gain your business. We will check the following aspects of our manufacturing audit services
✓

Manufacturer's background

✓

Manpower

✓

Production capability

✓

Machine, facilities & equipment

✓

Manufacturing process & production line

✓

An in-house quality system such as testing & inspection

✓

Quality Management Solution & Capability

✓

Environment
Trust AMREPInspect For All Your Manufacturing Audit Needs
Our manufacturing audits are combined with our other supplier audits and supplier quality management solutions to ensure that you have comprehensive quality assurance across your production cycle.
You could, for instance, schedule a QMS Audit to check the supplier's Quality Management Systems. You could also use our Quality Management Services to maintain quality process controls in your supplier's production.
Frequently Asked Questions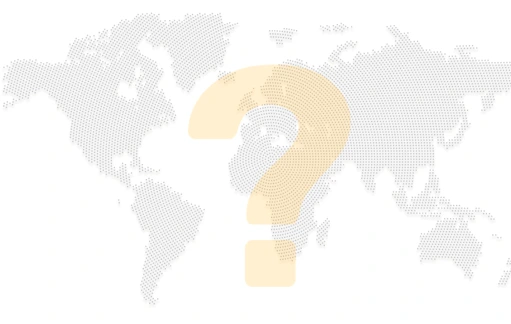 Manufacturing audits are technical evaluations that verify the supplier's technical capabilities to manufacture your product. It assesses the supplier's knowledge, manpower, facilities, mastery of technical documents and manufacturing processes, financial resources, production management, and customer communication.
Manufacturing audits can often help to detect potential problems and weaknesses in your manufacturing process. This could include issues with quality, defects, excessive wastefulness, or even illegal activities.
By conducting a manufacturing audit, you can identify potential issues early on and take appropriate corrective measures before they become more significant problems.
When you are preparing to start or expand your manufacturing business, it is vital to have a well-organized process. This checklist can help you get started and make sure that all the necessary elements are in place. The manufacturing audit checklist includes:
✓ Manufacturing process selection for audit
✓ Who is going to audit? You can employ third-party quality partners for the independent auditing process.
✓ Decide how frequently you are going to audit your processes.
✓ Decide the timetable
✓ Prepare your employees and team who might be affected by this process
✓ Plan and set the corrective needs to be performed.
✓ Implement the actions set in the corrective action plan.
✓ Finally, monitor the results.
The best solution is to employ the independent auditors who will design and perform the manufacturing audit checklist more effectively. AMREPInspect's manufacturing audits are the part of supplier audit services to ensure your manufacturing success.
Manufacturing audits can offer a variety of benefits to businesses, including:
✓ improved quality control
✓ decreased waste and inventory
✓ Increased efficiency.
✓ They are also an effective way to identify potential improvements or deficiencies in the manufacturing process.
✓ Audits also provide an overview of the entire production process so that you can make informed decisions about where to focus your resources.
✓ This helps ensure that your products meet customer expectations and regulatory requirements.
A manufacturing Audit is a key to ensuring everything is running smoothly. We aim to ensure that all manufacturing operations are running efficiently and you are on a budget. As your supplier quality control partner, our team will perform on-site manufacturing audits on your behalf.
Our supplier manufacturing audit evaluation will focus on knowledge, manpower, facilities, mastery of technical documents and manufacturing processes, financial resources, and customer communication.
Book your supplier Manufacturing Audit with AMREPInspect today