QMS Audits

| Verify Supplier's Quality Management System

QMS Audits from AMREPInspect assure that your suppliers are capable of meeting the QMS standards.

With the team of Level 2-3 qualified, impartial, and highly experienced Auditors with strong investigative capabilities for all its QMS audits , we will verify the supplier's QMS and proactively identify supplier quality and production risks.

Hire QMS Auditors
Quality Management System Audit Services
AMREPInspect Ensures Your Products Meet QMS Standards
Our Quality Management System Audit Services enable you to identify and assess any deficiencies in the supplier's QMS, which can lead to improved process control and increased safety and security. QMS Auditors with solid investigative skills will ensure that your products are produced consistently with high standards across all operations.
Your supplier has an ISO 9000 certification. Do you still need a QMS audit? Yes, you do! Most Suppliers are certified to industry quality management and regulatory standards like the ISO 9000 and the IATF 16949. These certifications are easily achievable from third-party certification bodies. They are positive-sounding marketing tools. They are by no means a guarantee that the supplier's QMS is effective or actually applied.
A certification only establishes that a supplier's quality management system met certain conditions at a certain period. It is not a statement of how the supplier will address the specific quality requirements of your product.
What AMREPInspect's QMS Audit Does?
AMREPInspect's QMS audits review the supplier's Quality Management Systems to:
✓

Check that what is written is done

✓

Check that what is done is effective

✓

Proactively identify supplier quality and production risks

✓

Identify improvement opportunities in your supplier's quality management practices

✓

PEnsure the supplier can effectively implement its QMS and meet your production quality requirements.
Get QMS Audits Services To Verify Your Supplier's Quality Management System
AMREPInspect's QMS audits gives you the tools you need to achieve effective quality go beyond industry quality standards. We use additional checklists and audit parameters to benchmark a supplier's management attitudes and production control conformance to customer quality requirements.
AMREPInspect uses Level 2-3 qualified, impartial, and highly experienced auditors with strong investigative capabilities for all its QMS audits.
​ AMREPInspect's supplier quality auditors help customers to minimize unexpected quality problems that delay delivery and increase quality and marketing costs. You could also schedule our Process Audits to verify the supplier's production cycles and ensure that the product meets quality and safety standards.
As a Quality Assurance Partner , we make sure you receive superior quality products and never experience any product failures or delays in repair.
Frequently Asked Questions
QMS Audit is an auditing approach that evaluates a company's quality management systems (QMS). It helps to identify and assess any deficiencies in these systems, which can lead to improved process control and increased safety and security. By using QMS Audit, companies can ensure that their products are produced consistently with high standards across all operations
The purpose of a QMS audit is to verify and assure a business's quality management system (QMS) compliance. A QMS audit provides a roadmap for implementing corrective actions to ensure continuous improvement in your organization's QC processes.
Furthermore, it can help you identify gaps and weaknesses in your current program so that you can address them quickly and effectively.
The main benefits of using QMS audit include:
✓ Reduced risk - Using QMS audit assures businesses that their products meet specified requirements, ensuring reduced risk associated with product defects or unauthorized changes
✓ Improved efficiency - Improved process control leads to decreased cycle times and improved production throughputs. This ultimately results in cost savings due to lower operational costs or longer product life cycles.
The purpose of the QMS internal audit is to provide independent assurance that the systems and processes are operating in accordance with accepted best practices. This type of assurance can help to ensure that businesses operate efficiently and effectively, meeting their objectives while complying with applicable regulations.
Internal auditors may also probe deeper into specific areas of performance, looking for any potential issues or deficiencies. By conducting detailed audits throughout the entire organization, they can identify problems early and take appropriate action to prevent them from becoming larger matters down the line.
A QMS audit is critical to ensuring that your QMS is operational and effective. AMREPInspect's auditor team will test different aspects of your supplier's system to ensure that it meets all the necessary requirements specified in your QMS blueprint or policy guide. This includes verifying compliance with design specifications and manufacturing processes.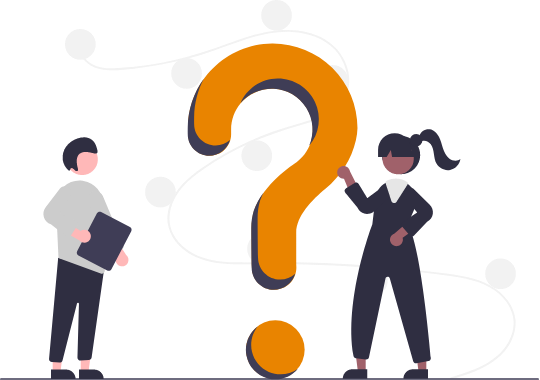 Book your supplier
QMS Audit

with AMREPInspect today