Process Audits
- Verify Your Supplier's Production Processes
AMREPInspect offers Process Audits and Layered Process Audits (LPA) to verify that your supplier's production processes are operating within specified parameters. We aim to eliminate the potential quality and production problems.
Our Independent Process Auditors will validate the supplier's manufacturing production processes to ensure that they meet your product standards and technical requirements.
Talk To Process Auditors
Process Audits And Layered Process Audits (LPA) Services
Validate Your Supplier's Manufacturing Production Cycle
AMREPInspect's Process Audits validate the supplier's production processes for making your product. We also coordinate Layered Process Audits with your suppliers to create a quality culture, identify performance improvement opportunities, and proactively detect production problems.
What AMREPInspect's Process Audits Services Does
Process audits are an essential quality tool for you to evaluate your supplier's manufacturing production to ensure that the materials and processes used can fulfill your product standards and technical requirements. Our objective is to eliminate potential quality issues and production problems.
AMREPInspect's supplier process audits will look at the supplier's manufacturing processes to verify:
Technical Documentation – Checks the supplier has the correct documentation for the product to be manufactured
Receiving Materials Management – Assess the supplier's methods for managing sub-suppliers and incoming material controls.
Design Record – Includes key characteristics identification
Design Failure Mode and Effects Analysis (FMEA) – Quantifies risks or potential failures
Process FMEA – Quantifies risks or failures due to the processes used
Control Plan – Lists the SPC and other controls needed to lessen potential failures
Standard Operating Procedures – Describes work that flows across functions
Work Instructions – Describes work done at a workstation
What AMREPInspect's Layered Process Audits Services Does
For companies with advanced quality management requirements, AMREPInspect offers Layered Process Audits (LPA) for you to verify your supplier's process conformance on an ongoing basis.
We work with your supplier's management team to institute an LPA system that uses a sustained cycle of evaluating, monitoring, and corrective actions to inculcate a 'whole of organization' culture of quality and continuous improvement.
In developing an LPA program, we focus on:
✓ Stakeholder identification and training – identifying persons who should be conducting the audit and training them in auditing processes
✓ Process definition – identifying the key processes that need ongoing auditing and defining audit parameters
✓ Corrective actions – analysis, development, and implementation
✓ Follow-up – Ensure that continuous improvement actions are followed up on
Trust AMREPInspect For Process Audits & Layered Process Audits Services
AMREPInspect offers Process Audits and Layered Process Audit Services to verify and validate the supplier's production processes - to achieve the organization's objectives. We have a team of quality inspectors and supplier quality engineers with strong knowledge and experience in audit processes. Our process audit services are combined with production audits.
Customers who use our LPA programs find lower direct material, rework, inspection, and production costs. They see decreased supplier defect rates due to a shift towards a proactive and preventative quality risk management approach.
You can also schedule our manufacturing audits to verify your supplier's capabilities. We also provide QMS services that foster product innovation, focusing on continuous organizational improvement.
Frequently Asked Questions
Process audits are an important part of any effective supplier's manufacturing processes. They help ensure that all the production cycle steps are executed correctly and on time. By conducting process audits, you can identify potential problems early on and address them before they become worse.
Supplier process audits are carried out whenever a new product is in the manufacturing process, or companies wish to evaluate the production cycle to ensure that suppliers are meeting the objective of company policies and regulatory standards. You may have them performed every quarter or twice yearly.
Conducting layered process audits can be an effective way to identify and improve the efficiency of your business processes. The goal of LPA is to double-check the critical manufacturing processes and ensure product quality. In LPA, different layers of auditors are assigned the same audit checklist to evaluate that the high-risk steps in the production cycle are not deviating from the set of specifications.
Implementation of LPA will help you to:
✓ Improve the overall manufacturing ecosystem
✓ Decrease the waste material and scrap and rejects.
✓ Gain greater efficiency
✓ To reduce cost
✓ Better communication between suppliers and leadership
Process audits checklist addresses every possible scenario that may arise in the manufacturing process. Companies that are responsible for the implementation of process audits constantly prepare the checklist. The purpose of implementing such checklists is to verify processes are handled correctly. A typical Process Audits Checklist includes:
✓Safety - will verify that equipment is safe to use and follows safety standards
✓Materials - will ensure that suppliers use the suitable material in the right quantity and in the correct order.
✓Motions - cover the questions like everything is running according to standard instructions and check if there is any other effective way to carry out operations
✓Workstation design - accesses whether the workstation itself supports safety and efficiency. Are error-proofing devices available, and can operators use them?
✓Process for reporting issues - Check whether the process for reporting issues is efficient. Are all the issues reported on time and documented correctly?
✓Documentation - this process includes the documentation of standard work instructions on the shop floor. What is the process of modification in documentation? It also verifies that do operators regularly check change and can explain it.
✓Follow-up - the last step in the process audit checklist is follow-up. This includes regular follow-up of manufacturing processes and corrective actions that need to be implemented in case of non-conformance.
By implementing a Layered Process Audit, you can improve the quality and accuracy of your manufacturing processes. This type of audit is often used to identify any flaws in the flow or organization of work products.
It is essential that you have an organized system in place for recording results so that problems can be tracked and corrected as quickly as possible. You can implement Layered Process Audits more effectively by engaging third-party quality management companies to perform them on your behalf.
Our expert manufacturing and supplier quality engineers can perform both process audits and LPA. AMREPInspect's supplier process audits will look at the supplier's manufacturing processes to verify technical documentation, design records, materials, process FEMA, standard operating methods, and work instructions. Our LPA includes stakeholder identification and training, corrective actions, follow-ups, and process definition.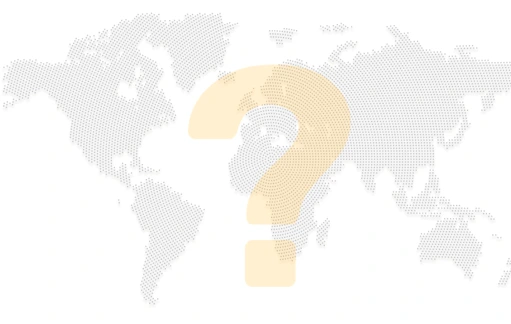 Book your Supplier Process Audit with AMREPInspect today